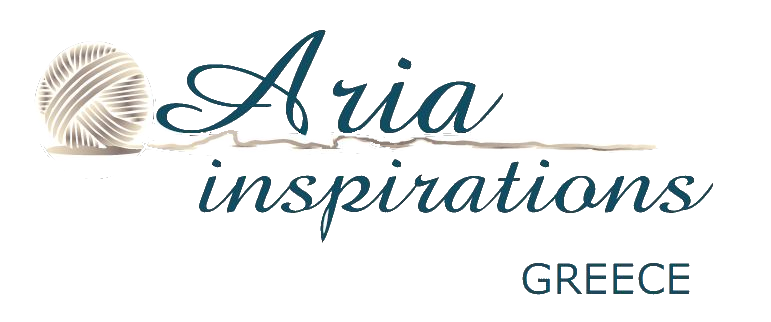 Sea, sun, summer and travelling lover!
Ariadni was raised in the biggest port of Greece, Piraeus. A restless spirit person, with a great love of sun, sea and Greek culture. Adventure lover, she has started from young age travelling around the world discovering different cultures.
In 2014 created Aria Inspirations, a premium brand for summer essentials. Aria Inspirations Towels, pareos, waterproof pouches, shopping bags, pillowcases are some of the summer must have products. All designs and prints are inspired from sea, sun, summer adventures and culture of Greece. Each and every product passes double quality control for its knit and color, in order to guaranty the high quality.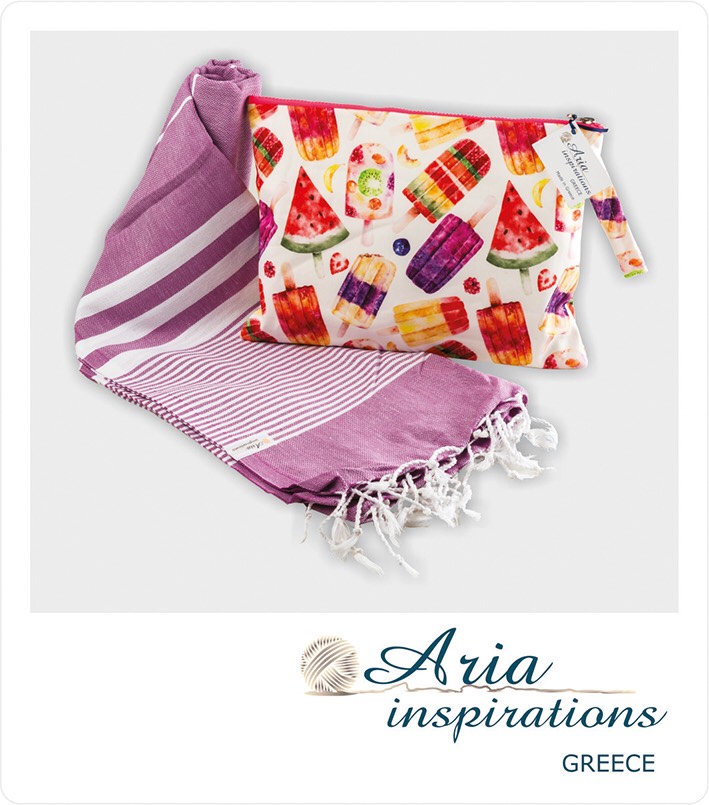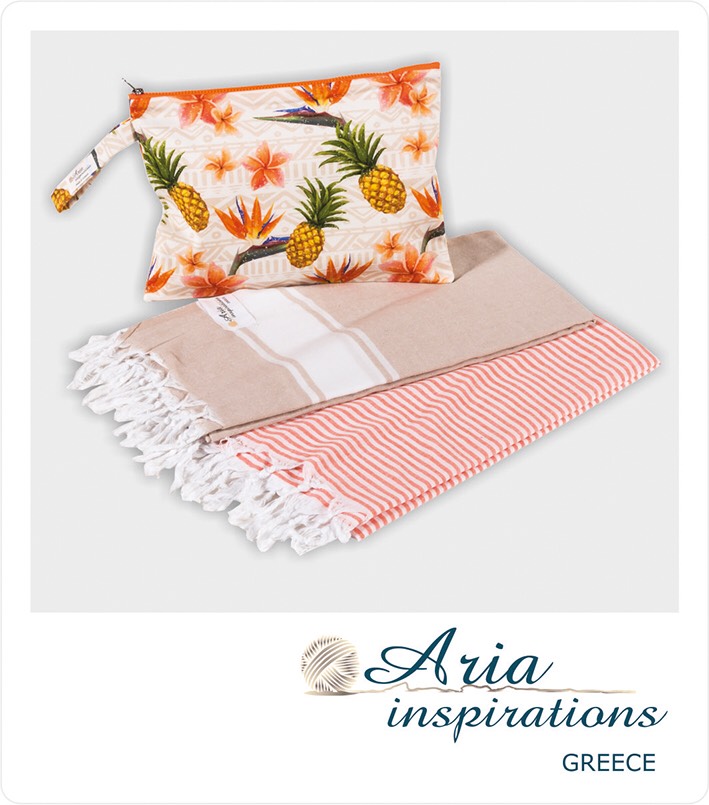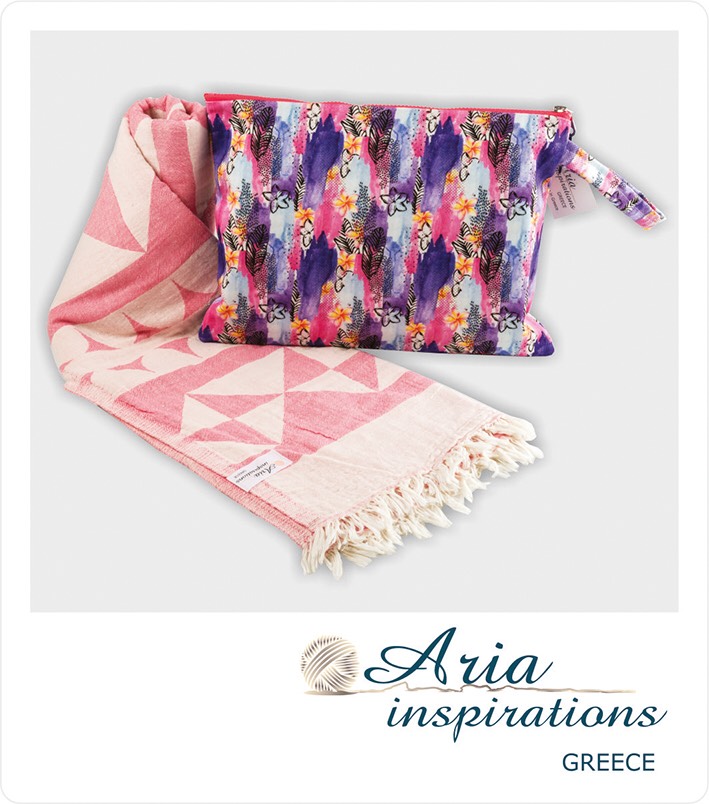 Towels are crafted in looms from 100% pure fine cotton. As towels are soft in touch, lightweight and high absorbent are perfect companion for your summer adventures, spa treatments, sport activities and steam bath. Use them also as a throw or pareo.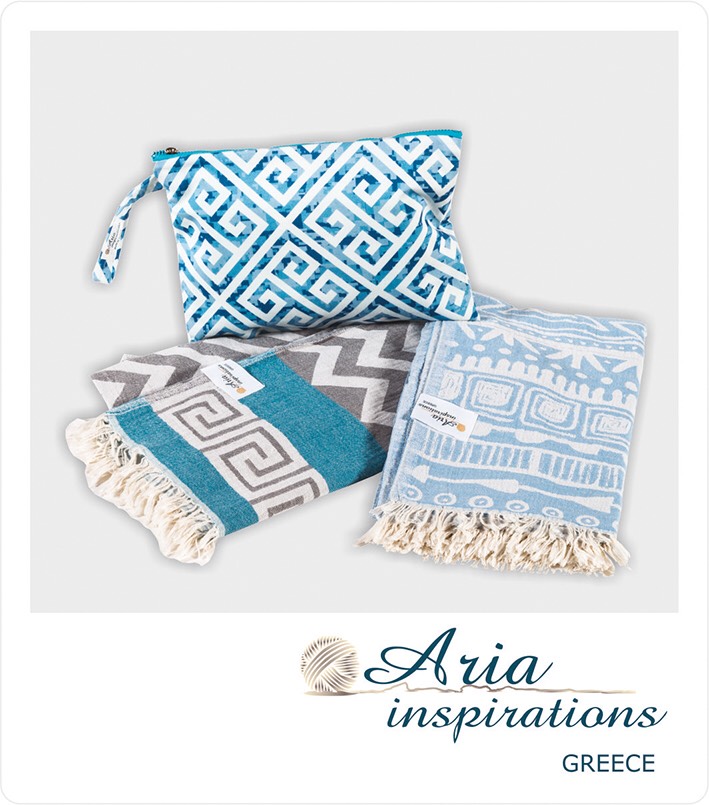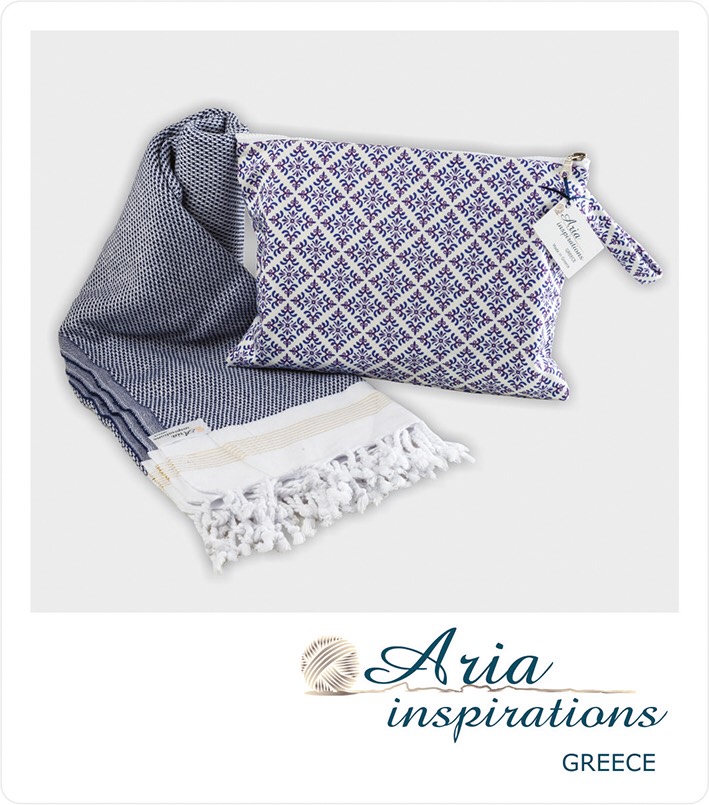 Finish off your summer look combining towels with the super stylish Aria Inspirations
 summer essentials!
Enjoy Aria Inspirations products in everyday life!